Wine Cooler-Dispensers
Enjoy great wines by the glass from OTL's cooler-dispensers in our self-serve area.​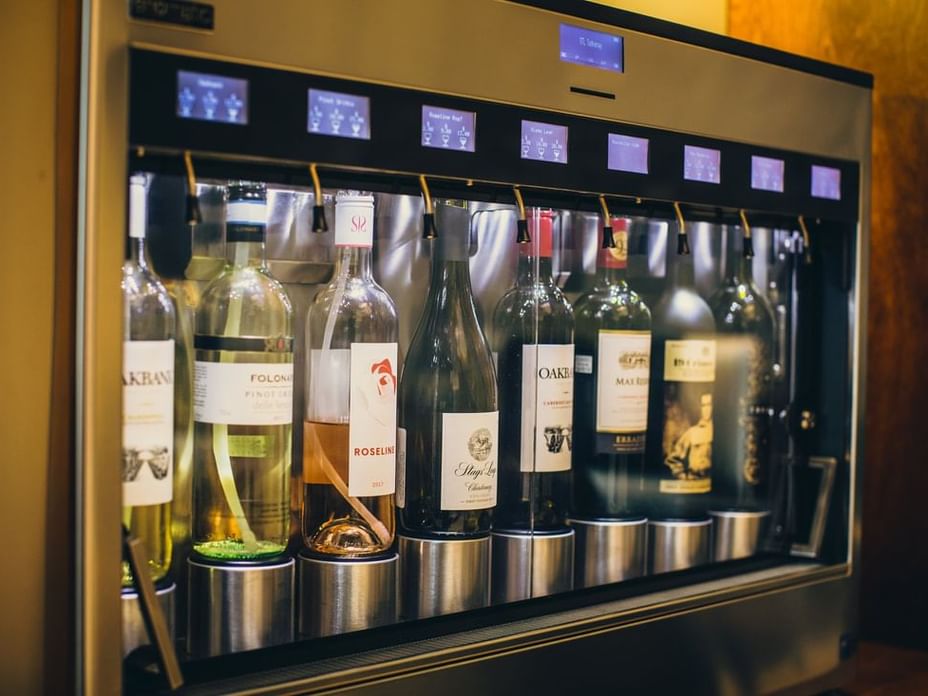 You'll discover great vintages, kept in the recommended conditions with the latest equipment. All of our wines are kept at a controlled temperature. Experiment at your leisure: try out wine pairings with a meal in your room, or taste a great vintage without having to order a full bottle. Cheers!
Wine cooler-dispensers available from noon to 3 a.m., for our guests aged 18 and over only.
Located in the self-serve areas on the main floor and second floor.
To activate, use your room card. The cost will be charged directly to your account.