Pets Welcome​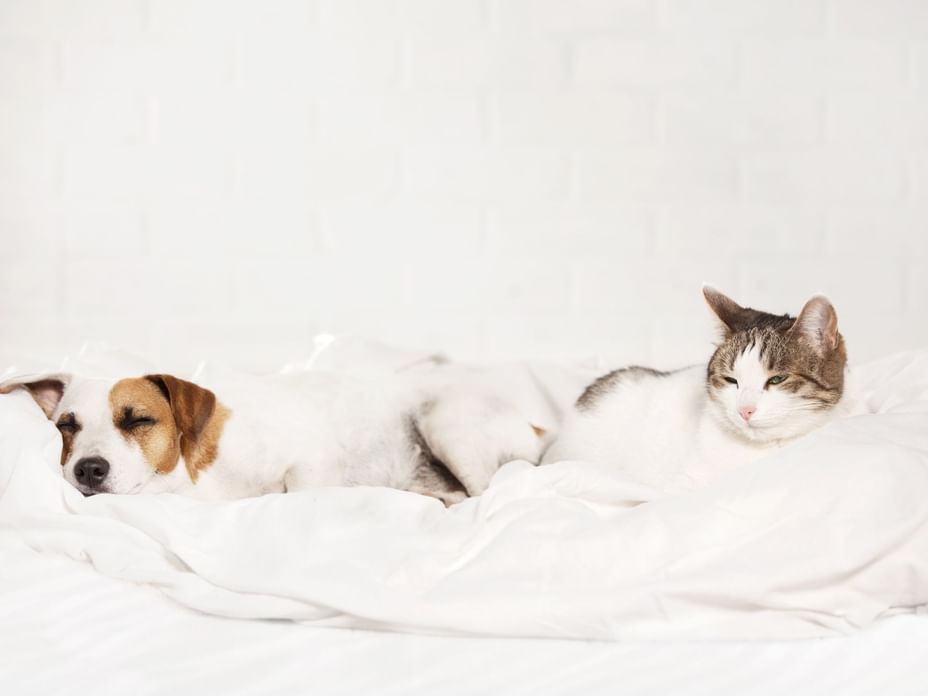 OTL Gouverneur Saguenay is happy to allow his guests to be accompanied by their pets during their stay. We accept pets (cats and dogs only) of 20 kilos (45 lbs.) or less. However, there are some conditions: we want your stay to be memorable for you and your pet and for the other guests of our hotel.
During your booking
You must inform us that you will be travelling with a pet when you reserve your stay (limited room choice). Pets are allowed in Superior room 2 Queen beds only.
A $35 per day fee plus applicable taxes will be charged for the presence of a pet.*
During your stay
Animals must not be left alone in your room.
You must provide a mobile phone number on arrival in case of a disturbance.
When your pet is out of your room, it must be on a leash or in a cage.
Pets are not authorized in the restaurant, pool or gym areas or in the meeting rooms.*
Maintenance staff will not enter a room occupied by an animal without the supervision of its owner.
f your pet creates a disturbance affecting the comfort of our other guests, you will be asked to leave and required to compensate the hotel.
You are responsible for all damage caused to hotel property by your pet.
* Does not apply to service animals.