Laundry Service
Private or Self-Serve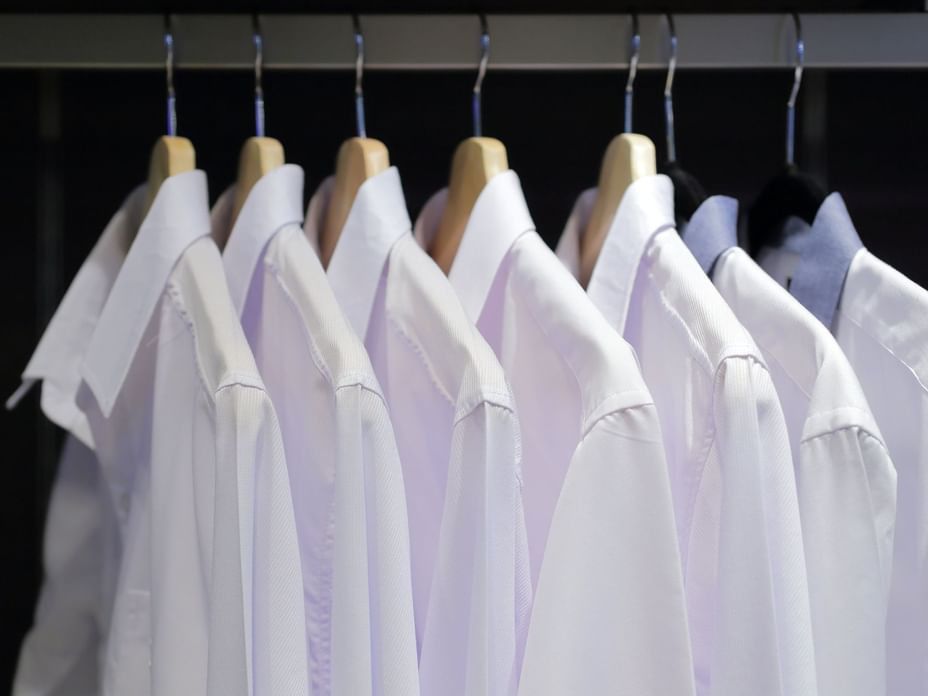 OTL provides its guests with a laundry service with same-day returns. Simply place any clothes you need to wash in the laundry bag (you'll find it in the closet in your room) and leave it at the reception before 9:00 a.m.
​For any repairs or alterations, a professional seamstress service is also available on request.
Schedule
Monday to Friday. Clothing given to the reception before 9 a.m. will be returned the same day by 6 p.m.
Self-Serve
The hotel provides its guests with a washer and dryer in the self-serve space on the second floor.
​You can use the machines—for free—24 hours a day, seven days a week.
And if you don't have the cleaning products, our shop has everything you might need.